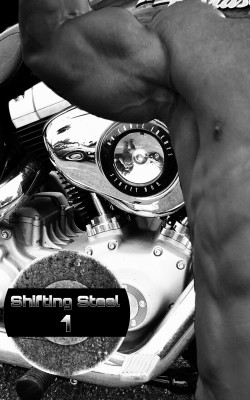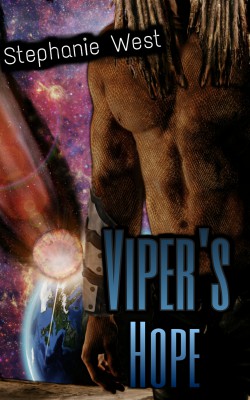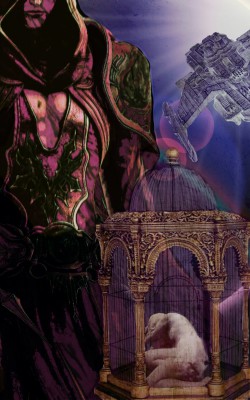 A Motorcycle Club, Shifter, Romance

Biting Back

Shifting Steel Volume 1

Adrian is granted the gift of sight, a sixth sense she tries to use to help others. But its her gift that leads her into the clutches of an evil man, a dirty cop who wants to use her for his own ill gotten gains. Captured, tortured and forced to predict the outcomes of an underground fighting ring, run by the Reapers Motorcycle Club, Adrian has no one to turn to. 
Just as Adrian is at the end of her rope an unlikely man comes to her rescue, saving Adrian from a fate worse than death. Except her savior rides a steel horse and is anything but a gentleman. Adrian is unsure if she has been liberated from one form of prison just to enter another as she tries her best to understand her new captor's intentions. 
Cain isn't just a menacing biker, he's something more, something not entirely human. Adrian finds herself drawn to the savage nature that shifts beneath Cain's sexy facade, as she faces a new and frightening fate. 
Can Adrian learn to trust her gift in the hands of the dangerously inhuman Reaper. Can she find love in the arms of the dangerous feral biker or will their differences and fate tear them apart. 

Warning this story depicts abuse, rough sex, biting, anal sex and m/f/m erotic scenes. If these things offend you please do not read.
Hope is on vacation in sunny San Francisco, when a meteor stikes. With no better plan she continues on to her camp site, not far from Muir Woods.
Viper desperatly tries to stop the rock hurtling towards the little blue planet, carrying the devastating Morbo virus. When it breaks apart and crashes into the planet's atmosphere, his mission turns into a salvage operation.
While scouting the coastal forest Viper comes upon one of the sentient occupants and he just can't bring himself to tranq' her like the others. There something compelling about the female.
Hope watched as a portion of the tree separated from the trunk. The brown variegated bark and green underbrush shifted awkwardly as it pushed away from the base of the tree. Hope could clearly see the shape of a camouflaged man.
As it moved closer she sat frozen. The colors morphed into a bronze, earthy tan as the figure stepped fully into the clearing. The man or creature was seven feet tall with well built legs and massive broad chest. The man swayed as he walked like some kind of sleek predator.
Next thing Hope knows the alien has drugged her with his kiss and stolen her away. 

Caution: This book contains mature content. There are scenes featuring dubious consent, biting, and other erotic acts. If such content offends you please reconsider. 

The Warrior's Pet
Cadi Warriors Volume 1

Giselle awakens to discover she's abducted by aliens and a million miles from home. Next thing she knows she's sold as a pet on a planet rife with war, where the warriors look almost like demons. 
Kagan the leader of his people is instantly enthralled by the odd pet sold at the slave auction. When he raids his rival he can't help but steal her.
Can Giselle find acceptance and love on an alien planet or will she always be nothing more than a warrior's pet?

Warriors' Providence
Cadi Warriors Volume 2
Providence worked hard to become one of the first women to join her pararescue squad. It was difficult being one of the guys and yet not, all at the same time, but she was up for the task. Besides, there was nothing more satisfying than helping your fellow man, it was what she was born to do. Never in a million years did Providence expect to find herself abducted from a routine mission off the Florida coast by...ALIENS. 
Dagaa and Madhava, once enemies, became fast friends after a centuries long civil war. Both of them were beyond ready to see Cadi enter a new era. But now they face a new battle, convincing all of Cadi to embrace and rescue the Toufik, their former slaves, from a dying planet. It wasn't going to be an easy task. Infighting threatened their hard won peace and put Cadi at risk from a new foe. 
With so much at stake Madhava and Dagaa are blindsided when they find a fiery-haired human female on their enemy's ship. Providence's bold and loving nature awakens a side that both warriors had long since forgotten. The only problem, can Dagaa and Madhava share her affection, and can Providence withstand the love of not just one, but two overprotective warriors. Only fate knows a warrior's providence.